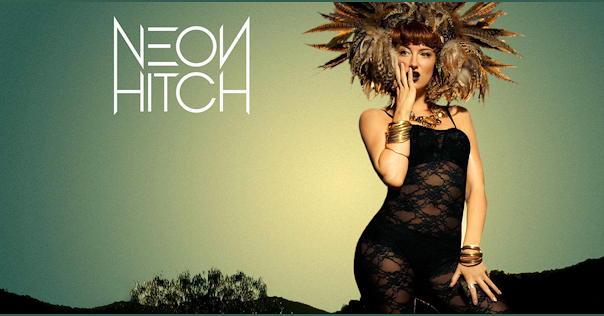 Ever since I heard
'Bad Dog'
, I lightly warmed up to robotic pop starlet
Neon Hitch
. The zappy bassline mixed with Ester Dean's magical pen skills ignited into a huge pop gem thanks to Benny Blanco. The song was destined for the top of the charts, but a lack of promotion and airplay resulted in a huge chart flop. Now Hitch is trying to reclaim glory with the new single
'F**k U Better'
.
The explicit song finds Neon bringing out her inner beast to lure an ex-lover to return back into her grasp, competing against her beau's lover. It's another trashy electro-pop tune that we've heard plenty of times before and the dubstep breakdown only waters down the song and makes it redundant.
I'm still on the fence regarding Hitch, but I love her image and she's pretty. I just can't help but feel that she's the indie version of Ke$ha, who I adore.
You can check out 'F**k U Better' below.