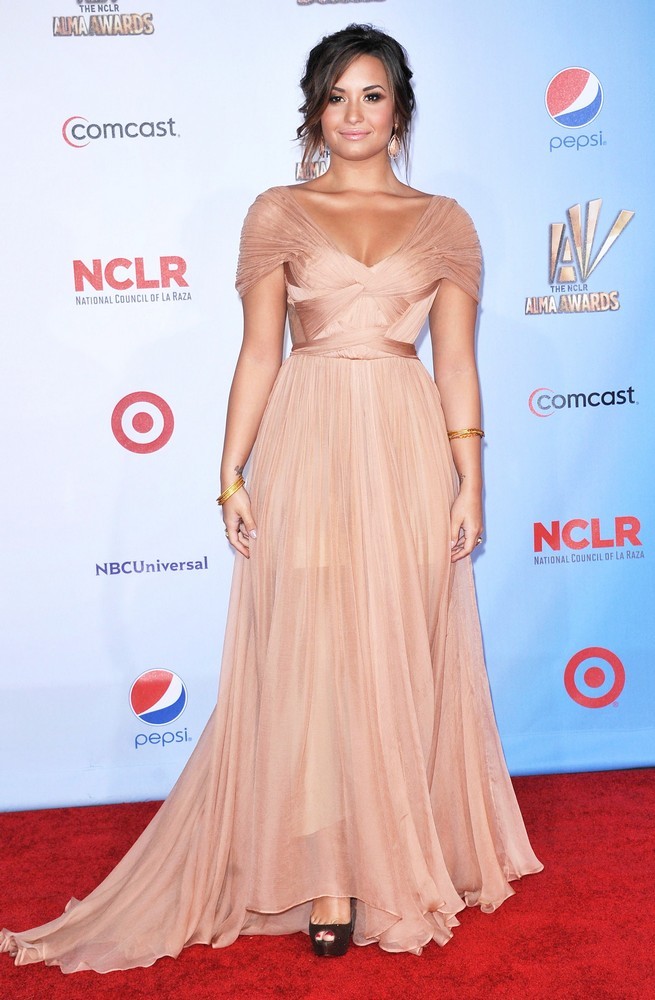 After experiencing top ten success with her emotional drenched single 'Skyscraper',
Demi Lovato
is ready to help
Dev's
flop career by releasing
'Who's That Boy'
as her second single from her album
"Unbroken"
.
The single's production and songwriting credits go to
Ryan Tedder
, who has produced songs for
Beyonce
('Halo'),
Jordin Sparks
('Battlefield'), and
Kelly Clarkson
('Already Gone').
To support the single, the Disney princess is preparing to shoot a video for the song. "We're in the middle of getting the treatment and things put together," she told MTV about the project. "So hopefully we'll be shooting that soon."
I scanned through Demi's new album and, albeit dated, the album sounds really good. It's expected to do well with predicted sales of 115,000 copies the first week, which would make it the best first-week sales of her career. I have no idea why she would want to collaborate with Dev when she could have worked with Ke$ha, who is better by tenfold.
You can check out the song and a performance of the song on "Good Morning America" below the jump.