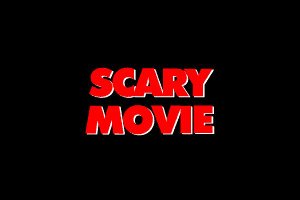 Get ready for another blockbuster horror comedy!
According to Ace Showbiz, The Weinstein Company has announced release dates for forthcoming films, one of which is 'Scary Movie 5' will hit cinemas in the U.S. on April 20, 2012. The film's plot has not been revealed yet.
The horror comedy will be directed by David Zucker, with Jim Abrahams penning the screenplay, and will be competing against the horror thriller 'House at the End of the Street'. 'House' will be released on the same day as 'Scary Movie 5' and stars Jennifer Lawrence portrayed as a teen girl who moves with her mom to a new town. They learn that their home is across the street from a house where a double murder took place. Things go downhill from there onwards, as the teen befriends the massacre's surviving son (played by Max Thieriot).
Another movie that was given a release date is 'Halloween 3D', which is slated for a October 26, 2012 release. The horror thriller will be directed by Patrick Lussier and written by Todd Farmer. Just like 'Scary Movie 5', no details on the plot have been revealed.
I'm a horror movie junkie so I'm really excited to here about the plots. Horror movies have generally been dry, although I have seen Japanese horror movie trailers, which slays! Lets hope that America can redeem itself and create better horror movies with more originality and avoid horror movie clichés.