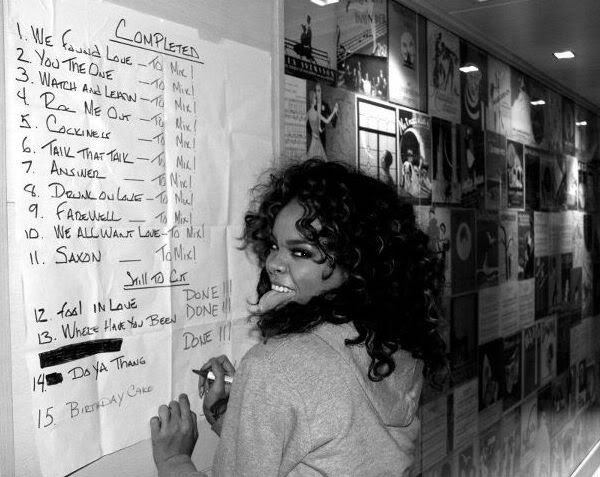 Pop icon
Rihanna
is about to release her album,
"Talk That Talk"
and thanks to an employee of Interscope Records, the Rihanna Navy has been blessed with the real tracklisting . With the record-breaking success of her #1 smash single
"We Found Love",
Rihanna is making sure that people start taking her seriously and is bound to surprise us once the album hits stores November 21, 2011.
Remember to purchase "Talk That Talk" once it hits stores and check out the tracklisting and more pictures of the hard-working legend after the jump.
STANDARD EDITION:
1. You Da One
2. Where Have You Been
3. We Found Love (feat. Calvin Harris)
4. Talk That Talk
5. Cockiness (Love It)
6. Birthday Cake
7. We All Want Love
8. Drunk On Love
9. Roc Me Out
10. Watch n' Learn
11. Farewell
DELUXE BONUS TRACKS:
12. Red Lipstick (might be named Saxon)
13. Do Ya Thing
14. Fool In Love
Here's the princess working so hard on the lyrics of her future smashes. I'm so proud of my baby for having more input in this album that the generic "Loud".