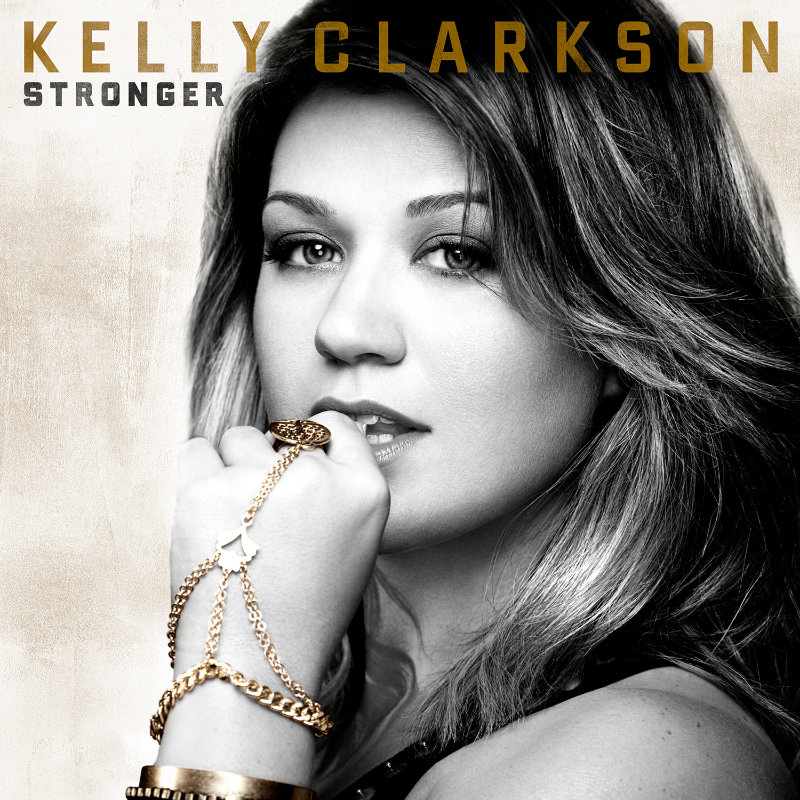 Brace yourselves people...
Kelly Clarkson
is back!
The singer recently revealed the album cover for
"Stronger"
, her upcoming album which is bound to move a threshold of copies. Preceded by the lead single
'Mr Know It All'
, the album is currently booked for a release date of Octover 24, a day before it's original date.
The black-and-white cover features gold accents and shows the Queen of Diversity striking a sophisticated pose, holding a golden chain that is connected to a ring placed around her middle finger, where the success of your faves lie around.
'Mr Know It All' is shaping up to be a pretty big hit as it has debuted at No.30 on the Adult charts and is nicely sitting in the top 5 of the iTunes store.
Who'da thought knew a Bruno Mars-rip off would become this huge? (I did!)