I know that I've been acting a fool but I was busy with exams (ended two weeks ago) and then worked as well (ended on Wednesday), so that meant less time blogging. But I didn't forget to watch a few videos that are sure to entertain you (or not).
Beyonce – "Dance For You"
Firstly, we'll start with
Beyonce's
video for her song
"Dance For You"
. Just like most of
The Dream's
rejected tracks (see Rihanna's
"Do Ya Thang"
), "Dance For You" is an example of great mid-tempo song that was neglected and discarded to the bonus track territory, yet having the potential to set the mood for any $2 ho to shake what Dr. 901210 made her.
However, that same ho used her $2 to pay for the filming of "Dance For You". Setting a new trend for cheap homemade videos, the pillow-bellied star pops her taco meat (as hard as any pregnant woman might do) for a male client who is certainly enjoyed being apart of a video he might have to sponsor.
Jason Derulo – "Fight For You"
The second video belongs to
Chris Brown's
stalker,
Jason Derulo
. Now I'm a fan of Jason, but I'm going to need more than just a steamy shower with a model and some MJ rip-off moves to get my attention. Someone hand this heffa a box of crayons to colour some creativity into his work.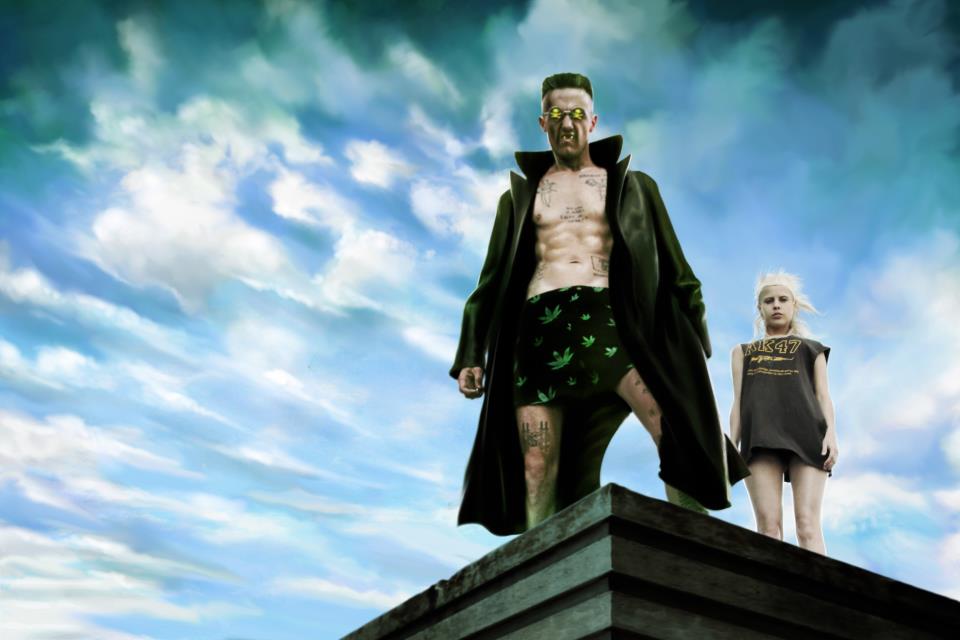 Die Antwoord – "Fok Julle Naaiers"
You guys do know
Die Antwoord
, right? So you do know that the end for music is nigh? Good!
The Weeknd – The Knowing
Last and not least,
Abel Tesfaye
, also known as the leader of the group
The Weeknd
, serves us the best video of the week. The video depicts Abel getting his heart ripped out of his chest, only for him to reclaim it while "letting go" of his lover, who falls to her doom. It's a stunning piece of art and matches the broody mood of the song.
And that's all folks!