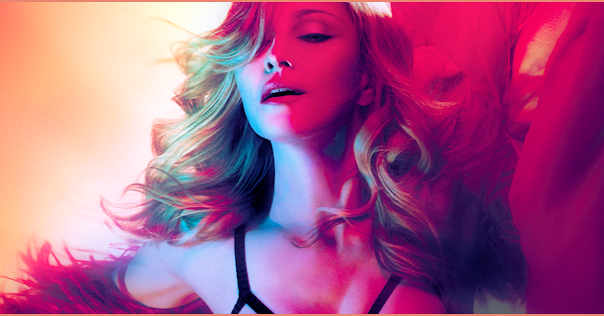 Madonna

still thinks she's 23 y'all! By the looks of things, 'MDNA' seems like it's going to be one of her most uninspired records to date. We all know that "Give Me All Your Luvin'" was record to connect with the younger audience, who saw right through Madonna and refused to support the rather "reductive" track.
Now she's taking inspiration, or blatantly ripping off her own sound from her 'Confessions On A Dancefloor' album with her new single. Ladies and gentlemen, I bring you "Girl Gone Wild".
The dirty electro number sounds like it was made for the flashy night clubs. The problem is that this sound has been overused and she's made a better track with this sound on
"Sorry"
. I can't help but hide my head in shame as I watch Madonna discrediting other artists when she brings nothing to the table with this song.
The other issue the song leaves me with – Madonna's interpretation. Madonna's paper-thin voice is no match for the strength of the production. She sounds bored when she's supposed to be on the verge of thrusting her coochie around like in her "Celebration" video, tempting us to proceed to the dance floor. The only floor I'm heading to is the bathroom floor, since her vocals leave me sick to my stomach on this track.
I will give the song bonus points for actually being memorable. After a few listens I could basically sing the chorus for hours because it is so catchy. Too bad the lyrics are banally uninspired blasted with unappetizing pop clichés.
I'm sure we'll receive better songs on her upcoming album. Remember we never got a chance to preview any William Orbit tracks and he produced the majority of the album.