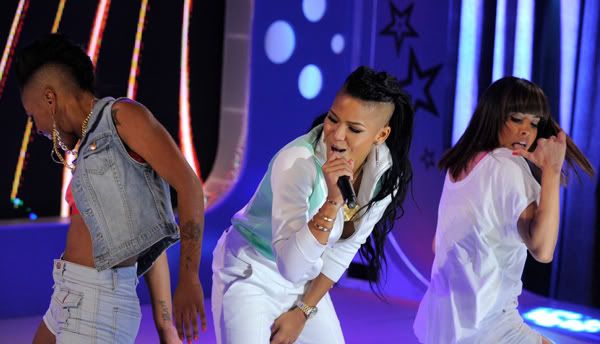 God knows I have waited for this day for a new Cassie performance. After cementing her status as a victim of ridicule from within the urban blogosphere, Cassie has redeemed herself from the performance 6 years ago which put her music career on a stand still.
Taking the stage on "106 & Park" to promote "King Of Hearts", Cassie performed as if her heritage depended on it. You could see the crowd made sure she never got nervous by cheering for the indie icon as she added her emaculate style to the two-step.
It was the best performance Katy or Rihanna would sacrifice their weaves for. Too late y'all, Cassie has y'all wigs in the palms of the hands that Diddy feeds...